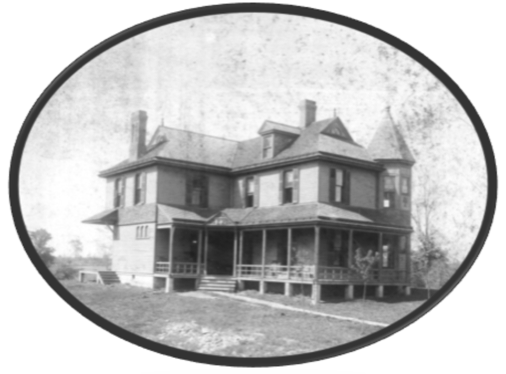 Near this plaque once stood the First Chapter House of the Sigma Chi Fraternity.

When the Brothers of Chi (Hanover College) Chapter of the Sigma Chi Fraternity decided to purchase a lot to build their Chapter House in 1888, it seemed appropriate that they would select a site overlooking Crowe Falls and the beautiful ravine in which its founders had secretly met in the spring of 1871.

Otto Hermann Matz, a well-known architect of Chicago, designed the house plan. The house was 42x23 feet, with an "L," 19x25 feet. The first floor contained a parlor, a spacious library, one bedroom, and a large bathroom. On the second floor were six bedrooms. A prominent tower-like structure of the house faced toward the west. A large veranda on the east side of the house faced toward the college, and a smaller one in the rear overlooked the ravine and, to the east, the Ohio River. The planning and financing for the project were the result of efforts by Past Grand Consul Walter Lowrie Fisher, Hanover 1883.

Three beautiful stained glass windows sat above the bookshelves in the library. The Sigma Chi Badge was emblazoned on the middle window. The first and third windows contained the Greek letters, Sigma and Chi, respectively. These windows are now proudly displayed in the Board Room of the Sigma Chi International Fraternity's Headquarters in Evanston, Illinois.

Chi Chapter occupied the house from October 1890 until the Fall of 1917. Prior to the April 3, 1974, tornado outbreaks, the house was owned by Hanover College and known as Tower House. During the storms, the house was badly damaged and subsequently razed.


Placed by the Brothers of Chi Chapter in the year 2016.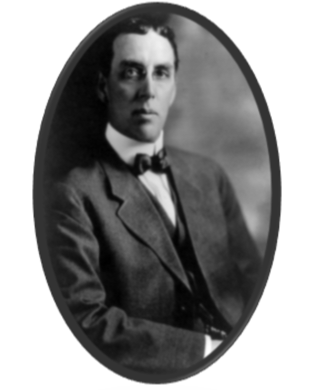 Walter Lowrie Fisher was born on July 4, 1862, at Wheeling, Virginia (now West Virginia). He was the son of Rev. Daniel Webster and Amanda D. Kouns Fisher. When his father became President of Hanover College, Fisher transferred to the college in 1879.

Fisher garnered many honors and awards. He organized a new college publication, the Bohemian, and was its first Editor-in-Chief. In 1883, he graduated and was selected class Valedictorian. He moved to Chicago, Illinois, to continue his studies in the law profession. He was admitted to the Bar in 1888, and he established the law firm Matz and Fisher.

Fisher was initiated into Chi (Hanover College) Chapter of the Sigma Chi Fraternity. He served as the Editor-in-Chief of the fraternity's journal, the Sigma Chi, from 1883 to 1888. In addition to his duties as Editor-in-Chief, he served as Grand Tribune from 1884 to 1888, when he became Grand Quaester. During his tenure, he was the Managing Editor for the fraternity's first monumental and historical publication, The Sigma Chi Catalogue and History Edition of 1890. His service to the fraternity culminated with his election as the Fifth Grand Consul in 1890.

Fisher married Mabel Taylor on April 22, 1891. They had seven children. In 1911, President Taft appointed him the 25th U.S. Secretary of the Interior, Sigma Chi's first cabinet officer. After 1913, he continued to practice law in Chicago, and he was honored by Hanover College with the conferral of the honorary degree of Doctor of Laws. On November 9, 1935, he died in Winnetka, Illinois. He is buried in Hanover Cemetery across the ravine from his esteemed alma mater and the site of the beloved First Chapter House of Sigma Chi.
Hanover College Photo Album — CLICK HERE