ABOUT US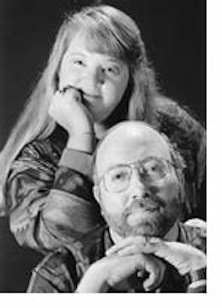 Barbe Awalt and Paul Rhetts started LPD Press in 1984. In 1996 they began Tradición Revista magazine, which focuses on the Hispanic art and culture of the American Southwest, and have published almost three dozen books on Hispanic art and culture. They have also curated an exhibit on New Mexican santos - "Our Saints Among Us" - that travelled to museums and arts centers throughout the country for about six years. Their art collection is on frequent loan to museums and art centers throughout the United States.


They launched a new imprint in 2006 called Rio Grande Books to provide an avenue for books of a more regional nature covering the entire Southwest.

Paul and Barbe have written some two dozen books, the last nine dealing with the art and culture of the Southwest. They are the authors of Charlie Carrillo: Tradition & Soul, Nicholas Herrera: Visions of My Heart, Compadres, Faces of Faith/Rostros de Fe, and Our Saints Among Us, co-editors of Seeds of Struggle - Harvest of Faith and Santos: Sacred Art of Colorado, and co-authors of The Regis Santos: Thirty Years of Collecting. They also compiled and re-issued the 1938 Portfolio of Spanish Colonial Design in New Mexico.

Awalt and Rhetts have been named as 2006 Laureates for the Mother Teresa Award. The award recognizes their efforts to bring to the world the beauty of Hispanic New Mexican art through their books and their magazine Tradición Revista. Along with Awalt & Rhetts, this year's Laureates include: the Mormon Tabernacle Choir, the Dalai Lama, actress Olivia Hussey, Father Daniel Berrigan, and others. The award was given to Awalt & Rhetts the New Mexico State Fair, where Awalt and Rhetts regularly have given an award for Hispanic arts.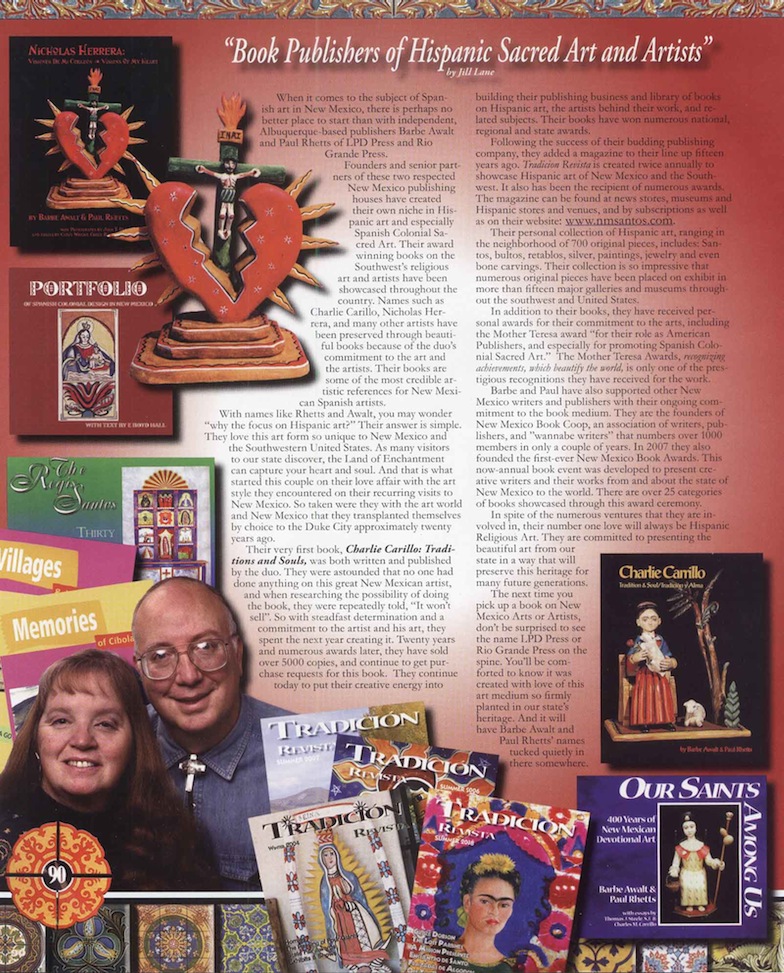 POSH Magazine, Winter 2008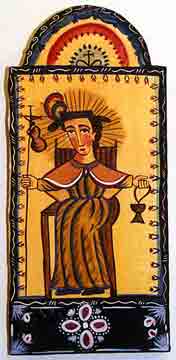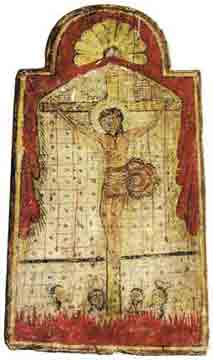 Artwork: (left to right), Santo Nino de Atocha by Nicolas Otero, Santa Rosilia by Arroyo Hondo Painter (ca. 1820), Cristo Crucificado by Pedro Fresquis (ca. 1800).