Max Evans and a Few Friends

The 90th Birthday Book

edited by Ollie Reed Jr., Slim Randles, & Ruth E Francis

256 pages; 5 x 7 pb (61 photos/illustrations) ISBN 978-1-936744-43-5 $19.95
eBook (all formats) 978-1-936744-93-0 $5.99

PROCEEDS FROM THE SALE OF THIS BOOK ARE BEING DONATED TO ANIMAL HUMANE NEW MEXICO


Third Place, Short Story Collections, 2015 New Mexico Press Women Book Awards
BEST NONFICTION OTHER BOOK: 2014 New Mexico-Arizona Book Awards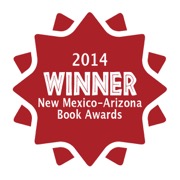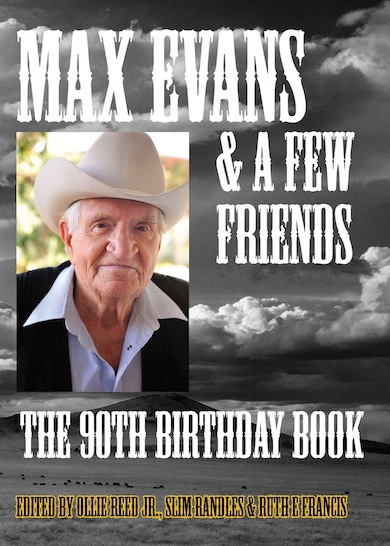 SIGNED COPIES WHILE SUPPLIES LAST!




Ebook versions are available at BOOKBABY http://my.bookbaby.com/book/max-evans-90


Slim Randles and Shaun Riley interviewed on Morning Brew: Max Evans & A Few Friends

MAX EVANS AND A FEW FRIENDS ON KOB-TV GOOD MORNING NEW MEXICO -- http://www.kob.com/article/stories/s3530484.shtml

REVIEWS
Albuquerque the Magazine features an article on Max and the new book: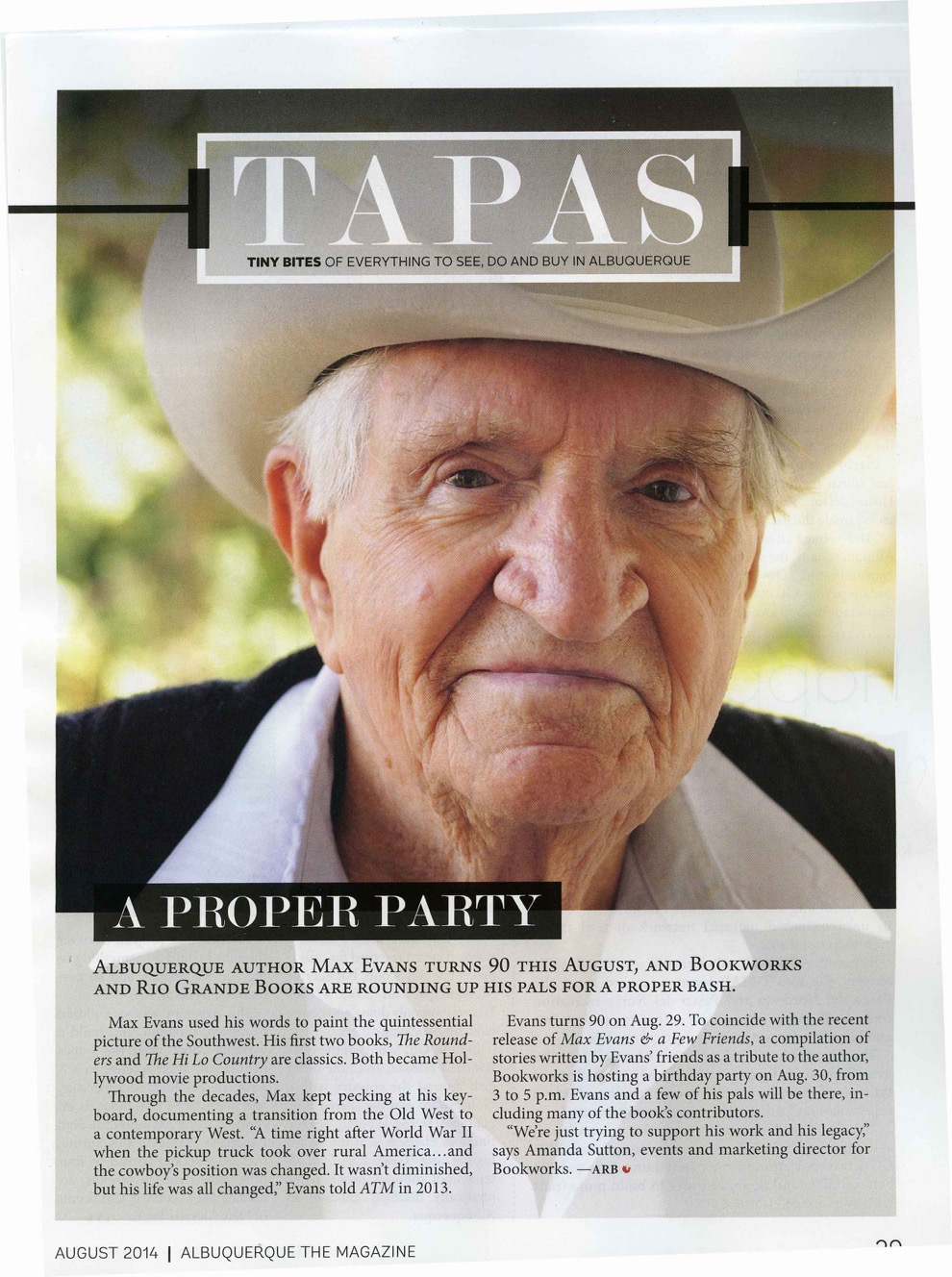 Max Evans, one of New Mexico's most prolific writers, has lived, promoted, and articulated the Western way of life for nearly eight decades. With this book, his friends share some of Max's stories on the occasion of Max's 90th birthday.
Age is relative for Max Evans. Technically 89, he's many hundreds of years older, he says, if you count his extensive traversals of metaphysical time and space. Evans moved to the Duke City from Taos in the late '60s, not long after his first two books, The Rounders and The Hi Lo Country, were published and quickly deemed classics of the Western genre. From there, he's never stopped seeking ways to tell the stories of the vanishing of the wild American West—always in his characteristically vivid, lyrical style. Evans spent his youth living the depictions in his novels: a cowboy, miner, rancher, combat veteran, barroom brawler and painter. He is just as comfortable drinking whiskey in hotel bars with roughnecks as he is hobnobbing with Hollywood actors and directors. (He's been friends with Hollywood greats, most notably The Wild Bunch director Sam Peckinpah, who was also the subject of one of Evans' writing projects.)
Contributors to the book include: Pat, Charlotte and Sheryl Evans, Jim Belshaw, Grem Lee, Jeff Witte, Jim Harris, Johnny Boggs, Daryle Ann Lindley, Jeb and Jeb Stuart Rosebrook, Slim Randles, Bridget Brister, Ollie Reed, Robert Nott, Sherri Burr, Jill Lane, Sue Bason, Luther Wilson, Tim Keller, Jan Haley, Anthony Olmi, Barbe Awalt, Ruth E Francis, Don Bullis, Harley Shaw, and Craig Massey.


Max Evans is the only guy I know who has 200 people swearing he's their best friend
... and all of them are telling the truth. – Slim Randles

Sam Peckinpah's favorite writer and fellow socializer in the entire world
was New Mexico's own Max Evans. – Jeb Rosebrook.