Miguel & Michelle Visit Spaceport America
by Loretta Hall with illustrations by Jennifer Hall
42 pp; 8.5 x 11 paperback (20 illustrations)
Adventure Story Grades 1-5
ISBN 978-1-936744-28-2 $16.95 Ages 3 to 10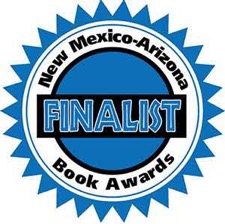 REVIEWS

"Spaceport America is a real place near White Sands, New Mexico. It is perhaps best known as the home of Virgin Galactic's WhiteKnightTwo and SpaceShipTwo. It is also home to SpaceX's Falcon 9R and host to other suborbital launches including Boeing's CST-100 Starliner test flights.
The book is told from the viewpoints of Miguel and Michelle, two young students of a class of school children touring the site. Their teacher, Miss Lovato, and a tour guide answer questions many children are sure to ask such as why there is a guard at the gate ("There is a lot of expensive equipment here").
The tour includes stops at the spaceport's visitor center, terminal and hangar buildings, as well as the spaceport's fire department that is part of the Spaceport Operations Center. They also get to see the runway. The last page is a map of New Mexico showing the location of the spaceport.
No glossary is needed because all unfamiliar terms are aptly explained in the text.
The children do not get into trouble or have any scary problems or encounters on this tour. They follow directions and listen to their teacher and the tour guides. The most interesting parts of the book are the fanciful comments the boy and girl make to each other about what they are learning about this strange place in the desert and the opportunities it may have to offer them in the future.
Every spread has large text on one page and a full-color illustration across from it. The illustrations show how the children "interpret" the factual information they are given both creatively and practically during the tour, such as imagining a sculpture named Genesis looks like arms reaching for the sky and also a skateboard ramp.
As more people visit Spaceport America to watch launches, test flights, and eventually, take trips themselves, this simple straightforward book is sure to become a favorite souvenir to help future space pioneers remember their first visit to a very unique place." — National Space Society, 2017


Come along with Miguel & Michelle as they learn the answers to these questions:
What is a spaceport?
Where is Spaceport America?
Are there space aliens there?

Learn about New Mexico's
long history and exciting future!


Author Loretta Hall has been fascinated by human spaceflight since its beginnings in the 1960s. Now, she is excited about the development of the commercial space industry. This is her first children's picture book and her fourth nonfiction book about space exploration, its history, and its future. This is the first book illustrated by Jennifer Hall.

BOOK SIGNING EVENTS

Santa Fe (NM) Public Library, March 18; 2-4pm

Explora Science Center & Children's Museum
(Albuquerque, NM), April 2; 2:30pm