Santos: Sacred Art of Colorado
edited by Father Thomas Steele, S.J.
SOFTCOVER 0-9641542-5-0 Regular Price $4.00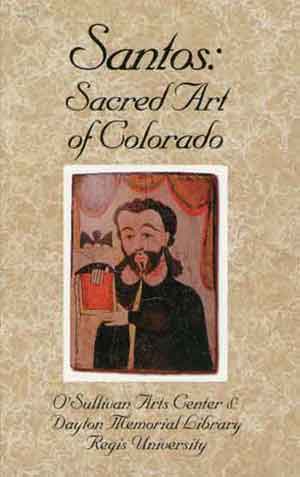 DESCRIPTION
This book contains information on seventeen contemporary artists from Colorado who are working in the New Mexican santo tradition. The book contains essays on the history of the Regis Collection of Colorado and New Mexican Santos and the sacred art of Colorado by Father Steele. The book accompanied an exhibit at Regis University in Denver.